Satish Panchariya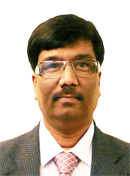 Founder & Group Chairman
Mr. Satish Panchariya began his personal enterpreunarship career at the tender age of 17 in the textile industry by establishing the highly successful Alka Spinners Ltd in 1989 which subsequently in 1994 went on to be listed in the Bombay Stock Exchange as Alka Sales Ltd. In pursuit of diversification of his Business interests globally particularly in Investment Banking and Precious Metals, in 19 (year needed), he founded Vinayak Sahakari Bank in Ahmedabad. He has also gone on to become a Director in City Gold Group, Australia that has Gold mining investments exceeding $100 Million.
In addition to having passionate sensitivities towards corporate social responsibilities, Mr. Panchariya is a law abiding astute businessman who has a deep ongoing quest for updated regulatory compliance and reform laws related to Income, Excise, Customs Taxes, (SEBI), (BIFR) and Debt Recovery.
In 2012, Mr Pancharriya was unanimously elected Group Chairman of KSS Limited which currently holds Premier Brands like K Sera Sera Digital Cinema Ltd, K Sera Sera Miniplex Ltd, Birla Gold and Precious Metals Ltd & Birla Jewels Ltd.
Nikita Rattanshi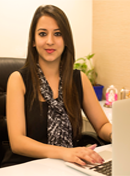 Co-Founder & Director
Ms. Nikita Rattanshi is of Indian descent who was born in a business family in Tanzania. In 2013, she relocated to Mumbai, India to provide Executive Director Leadership within the well branded corporate house of Birla Capital & Financial Services.
Equipped with a Masters in International Business education, she quickly achieved prolific practical knowledge about SEBI, GRD, IPO and other national regulatory and compliance issues inclusive of RBI and Banking laws. She excelled in playing a pivotal leadership role in establishing a unique synergy of e-commerce and branded signature stores labelled "BJewelz" across the wide expanse of India for Birla Gold & Precious Metals Ltd.
Ms. Rattanshi's immense success and warm public relationship "people skills" has quickly propelled her as an iconic leader & flag bearer of the very fast growing jewellery industry of India.
Yogesh Salla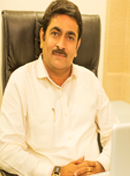 Director
Mr. Salla is the Management Partner of the Birla Gold. He has been managing the group and under his guidance Birla gold has turned into an exclusive business domain with state of the art infrastructure.
Under the leadership of Mr. Salla, Birla gold has expanded itself nationally and achieved phenomenal success, growth and recognition Nationwide. His astute business acumen and spirit of imparting knowledge to the team have been inspirational and motivating to move the group ahead.
Sachit Agarwal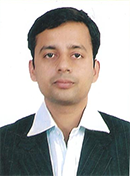 Business Head
Mr. Sachit Agarwal with Masters in Business Administration and 12 years of rich experience in sales is a dynamic young self motivated and self starter who believes in creating milestones and loves working in a challenging situation.
He has a sales expertise in BPO sector and worked with different Insurance Companies. Rapid growth from Sales Manager in HDFC life to Business Head with Birla Gold and precious Metals. , he excelled in playing a pivotal leadership role with different distribution houses and BPO across India.
Mr. Sachit carried an immense success in client and team management in telesales, branch network and sub broking model across in Insurance sector.